There are thousands and thousands of islands of various sizes in the Gulf of Finland. Sea kayaking turned out to be the perfect way to go and explore some of the islands close to Helsinki.
I knew I wanted to go to Finland for a while – but having researched city breaks to Helsinki a couple of times something always stopped me booking. Did I really want to go to another city and see some more churches? Surely there was something else Finland could offer?!
I shifted my search terms – 'outdoorsy things to do around Helsinki'. Google worked its magic. This was more like it. The options flooded in. Hiking through forests. Cycling the archipelago trail. Kayaking around the islands east of Helsinki.  The latter piqued my interest. Five months of marathon training had played havoc with my legs – something sitting down yet active seemed like the perfect solution!
I found Natura Viva's site and discovered their 'self-guided multi day tours'. They'd provide the kayaks, maps, tents, stove etc and off you go into the wilderness. A few days later they'll pick you up from wherever you managed to kayak to. I pinged an email over – a flurry of emails back and forth and we were all sorted. Minimal effort on the old organisational front, and with the start location just 30 minutes outside of Helsinki the whole thing was perfect for a long weekend.
Cut to the late May bank holiday weekend and we arrived at the paddling centre. We were greeted warmly by Ilkka (one of the owners) and shown to our kayaks. Having never used proper sea kayaks for multi-day trips before we didn't really know what to expect. Particularly when it came to packing. You're dealing with two people who are used to carrying everything they need on their back. So unsurprisingly our packing style is a lot more minimalist. Turns out sea kayaks are actually quite big and spacious! We could have been much more generous with what we'd brought with us – particularly the celebratory end of day beers.
Ilkka helpfully showed us through the map of the area, explaining the symbols for shipping lanes and pointing out the good places to camp. Then another lady showed us how to use the boats – they had a rudder which neither of us had used before. After a few slight miss-starts (grappling with a wrong sized spray skirt and a small incident with some mis-paddling into some reeds in front of a crowd of staff, #awks) we were on our way.
The weather was stunning. We kayaked towards our first stop off point, having to cross a major shipping lane which thankfully occurred without incident – although five minutes later a huge ferry crossed the path. Would not like to have messed with that one.
On from this island we soon realised that the kayaking was actually the easiest part. Navigating turned out to be the bigger challenge. Telling the difference between one island covered in trees in the distance and another island covered in trees in the distance is pretty hard work. Particularly sitting at horizon level – you simply lose the sense of perspective and figuring out where one tree covered islands finishes and another begins is almost impossible.
We confidently kayaked towards the island we were planning to camp on – making good progress across the ocean. But as we got close something just wasn't quite right – there was a shipping lane in the way. There shouldn't be a shipping lane in the way. Bugger. We tried to reorientate ourselves – there were a lot of islands to choose from, but which one was ours?!
Being rather tired at this stage we went for the closest…and success! Not at all where we were expecting it to be but it was the right island (thankfully they have signs up!). As a side note – after our trip one of the team from Natura Viva asked us how we'd found the navigation – tough we said. He replied 'Well I always maintain I'm the better navigator with my son…because I realise we're lost first'. Fine words.
The island we camped on for the first night was a delight. No one lived on there – but it was one of many designated 'recreational' islands that are available all around the Finnish archipelago. These are set up for people to go camping and it is positively encouraged. We found a lovely spot – with a table, BBQ and a bin!
A 360 degree photo sphere of the first island we camped on (drag to explore):


The sunset was beautiful and we took the chance to go out kayaking again.
We then set up our sleeping bags on a rock overlooking the bay and sat watching an arctic tern diving for fish right in front of us. The weather was so mild we ended up ignoring our tent and staying out all night to see the stars in the clear sky. Unfortunately we fell asleep and missed the three hours of darkness and said stars. Oops.
At 6am I woke up properly and felt epic – we'd slept out all night on this beautiful island in the middle of Finland. I was buzzing from the adventure and a great nights sleep in the fresh air. I turned to Konstantin to see how he felt. He looked at me with a furrowed brow and grumbled: "Urgh that was so uncomfortable. Plus the birds were really noisy". So much for embracing and immersing yourself in nature! (EDITORS NOTE: Konstantin maintains he is epic and he likes sleeping outside but that Janneke had the better roll mat).
We had a super lazy morning and started kayaking again at 11am, aiming to navigate through lots of little islands and find our way to a café. I mentioned the lack of beers…we'd also not exactly gone that big on the old food situation and Konstantin was hungry. The café was very closed so we divided our morsels of bread and tried not to eat all the cheese in one go. Note to self: bring more food. On from lunch we kayaked to our evening destination – an even remoter Finnish island with no facilities on it.
As we came into view of the tiny island it felt a bit like Moufasa showing Simba the bad lands.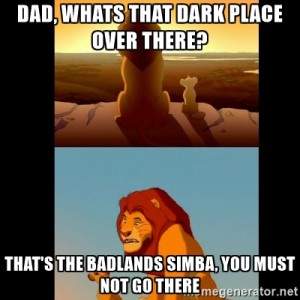 The crowing and cawing of the hundreds of birds swarming over the barren rocks was a little on the intimidating side. I went onto the island first – walking straight into the path of a very angry Barnacle Goose. He was not happy with our intrusion.  I picked a path that avoided as many of the geese as I could and explored the 100m diameter island. Apart from the birds, there was not another soul in sight.
We found a small patch of relatively flat moss and put the tent up. The weather wasn't looking as good so there was no chance of another night under the stars. We collected the last of our food and cooked some sausages over an open fire – watched intensely by a particularly angry goose. Through the night we got regularly woken up by the very loud, very squeaky sounds of our geese friends arguing outside the tent – yay for nature!
A 360 degree photo sphere of our 'dining room' on the second overnight island (drag to explore):
The next day there was a fine rain coming down through the morning – we packed up our stuff and got on our way – navigating through a very cute little cut through and onwards to our lunch island. Cue another slight navigation mishap… confidently navigating across a stretch of open sea to completely the wrong island! But hey – this island was also awesome and we had a really relaxed lunch break (finishing the cheese!!).
After kayaking a bit further we got picked up by the team from Natura Viva – we were early and so were they so that worked out really well! We got taken back to the paddling centre, unpacked and made our way back to Helsinki.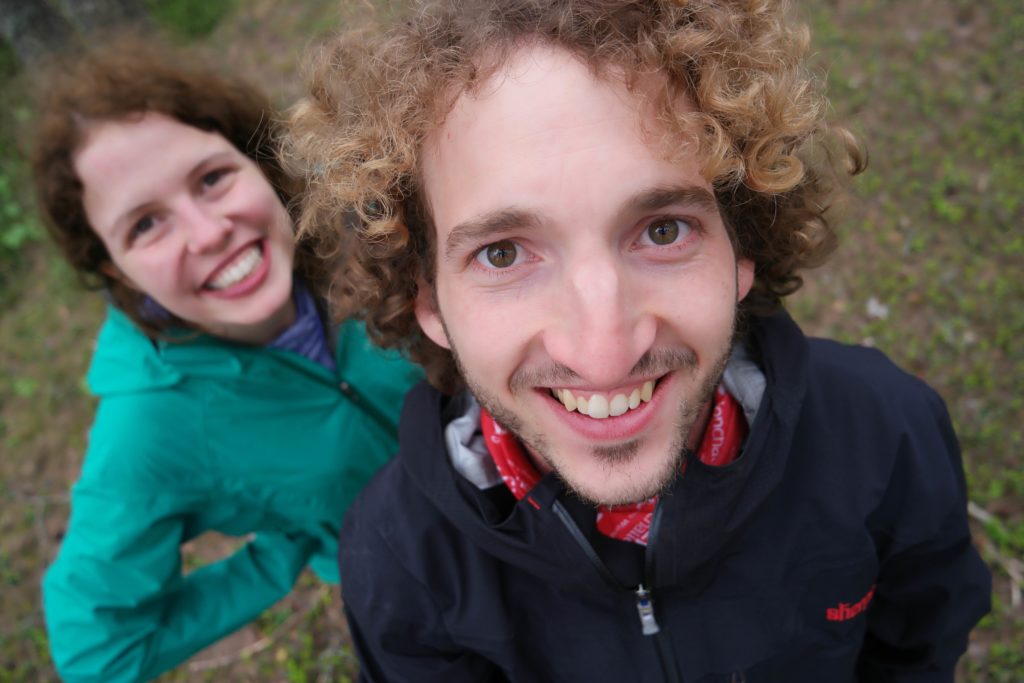 Highlights:
The freedom being in a kayak brings – trying something a little bit different and gaining a renewed love for a different sport.
Lowlights:
Turns out needing the toilet in a kayak can be quite a stressful situation – particularly when the place you're kayaking past is all people's houses (some of the coastal banks were way more built up than we expected).
Flights:

We flew Finnair from London Heathrow to Helsinki. These were about £150 per person.

Accommodation:

1st night we stayed in an airport hotel as we arrived around midnight,

the next two nights we wild camped!

Final night we stayed at this hostel in Helsinki, very central and in a cool old building.

Kayaking:

We hired the kayaks and most other equipment from Natura Viva who were absolutely excellent. Definitely recommend going with them if you do a similar trip. All their latest costs are on their site.

A quick note about required experience:

Both of us had been kayaking before – but we weren't experts by any stretch of the imagination. We are both seasoned wild campers and are happy to challenge ourselves. I think if the weather had been very bad and the sea more choppy we would have felt slightly out of our comfort zone (but the Gulf of Finland is very sheltered and therefore an ideal starting place).

Navigation on the water can be more difficult than on land (e.g. staying on a bearing with wind and currents is quite difficult).

Natura Viva also offer guided tours.

Maps:

We got given a map by Natura Viva, but the same maps are available here. The brochure includes information on some of the islands (facilities, best spot to go on land and camp etc., cafes, …).