Welcome to our blog
Hi, we're Janneke and Konstantin.
In October 2016 we bought an old Austrian fire engine, took all the fire "stuff" out and spent 9 months converting it into a flipping awesome campervan.
We took this campervan, put it on a boat in Liverpool, and picked it up in Halifax (Canada) in mid July 2017. From there we headed west across Canada, all the way to Alaska. From there we started the Pan American Highway (all the way from Alaska to Ushuaia). We plan to take about 18 months to get down South.
There's loads of ways you can follow our adventure if you so wish…
We're updating this blog every once in a while, but it requires fast internet and takes some time, so usually we prefer to spend our time travelling rather than watching the upload bars on the backend of this website. So for the most up to date photos and stories, please follow us along on social media.
On Facebook, on Instagram and Twitter (@guidiary), and on YouTube (we're currently way behind there, but maybe the weather will turn on us and we'll be happy to spend time indoors editing videos).
And, if you're here because you spotted our van on the road, please message us and say hi! We love to hear from people.
About Konstantin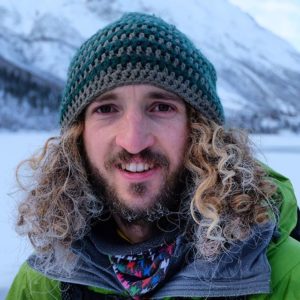 Hi, I'm Konstantin. I just finished my PhD in physics in London and at the same time converted an old fire engine into a camper van. Oh, and we also got married just days after my viva, but of course Janneke did most of the organising for that. I've always been very outdoorsy, and now that we're finally on the trip we've been dreaming about for so long, I try and take every opportunity to hike, run, climb, kayak, canoe, etc. in the amazing landscapes we're driving through.
Happy adventuring!
About Janneke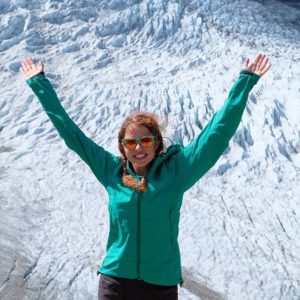 I'm the organisational might behind the operation that is driving the Pan-Am highway. I can usually be found scouting Information Centre's for new leaflets and guides to the next areas we're visiting. I also like walking up mountains slowly, singing along loudly to music, and cleaning bugs off the fire engine windscreen.
About Guidiary
When researching for trips I always found it difficult to find all the practical information I needed together with a good story and some nice pictures to inspire me. Originally, the idea for Guidiary was to provide both practical travel guides and engaging stories on my travels in the same place (guides + diaries = Guidiary).
Over the years it's evolved into more of a blog than actual travel guides, but we always try to include some useful information on our trips in the blog entries (this is usually summarised at the bottom of each post).
For regular updates and related topics, follow @Guidiary on Twitter. We're also on Instagram, Facebook and YouTube. To get in touch with any questions or feedback, please leave a comment on the blog entries or email Konstantin@guidiary.com.