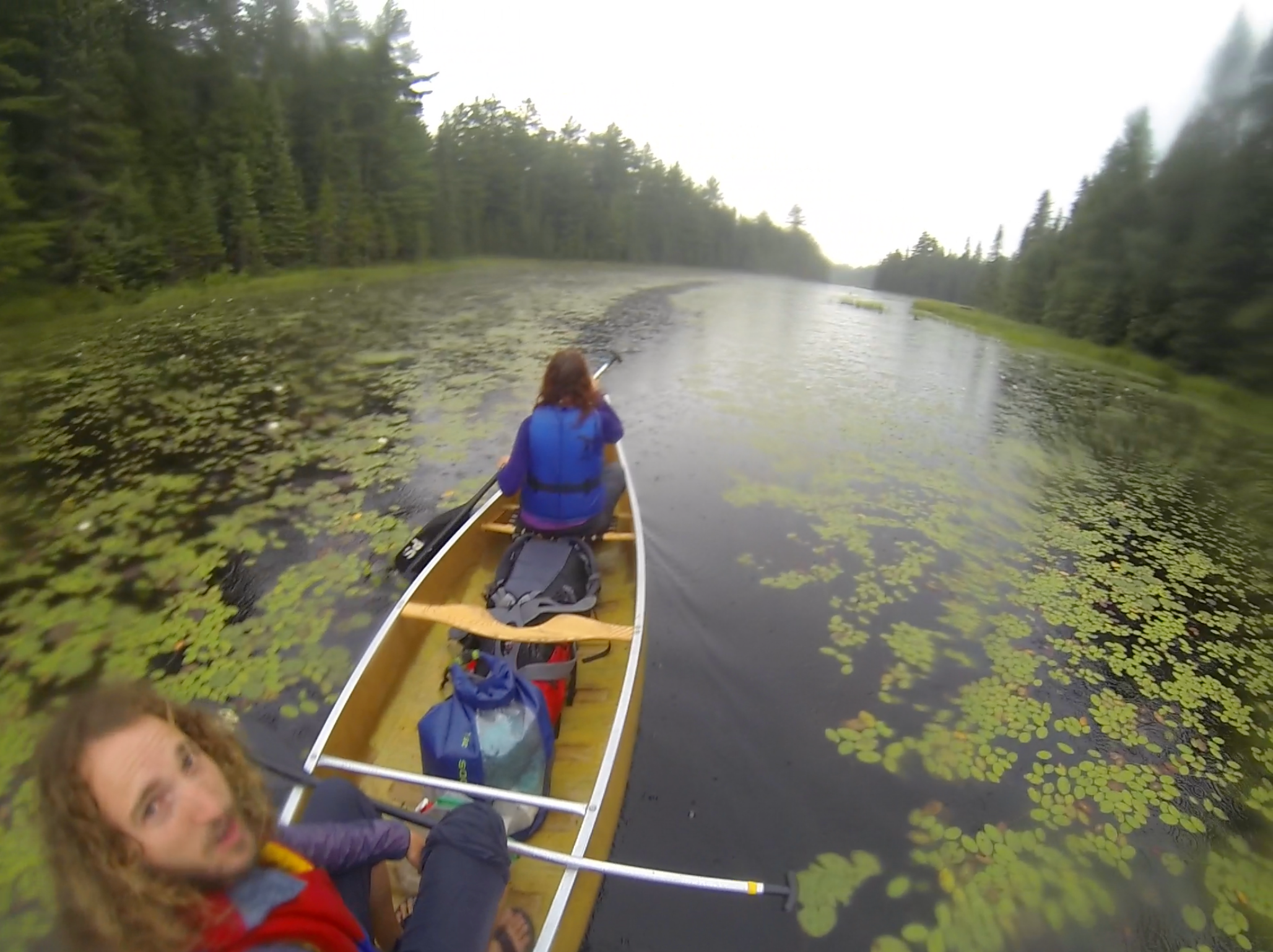 "Fuck off!" I hear Janneke hiss in front of me as she wildly flails her arms around. She's shouting at mosquitoes and horse flies. I'm also being attacked, but I can't flail my arms because I'm carrying our canoe, which on top of everything offers shelter from the rain for the mosquitoes, not just myself. I've also found shouting at mosquitoes to be rather ineffective, so I've given up on that. We were halfway through our first portage of the day. Just before heaving the canoe onto my shoulders I had expressed my hopes that it would stay dry for the rest of the day after a short shower after our breakfast. Now it was chucking it down. After reaching the next lake, we waited for the worst of the rain to pass before setting off in the canoe again, leaving most of the mosquitoes behind in the forest.
A couple of portages and a few very small lakes later, we found ourselves paddling down the most beautiful stream. Most of the way, it was only about two to three canoe widths wide, and wherever it widened briefly, most of it was covered in water lilies. The stream was winding its way through a marshy meadow in crazy spirals, interrupted only by the occasional beaver dam. This was prime moose spotting territory, we thought. Nonetheless, we still didn't see any moose.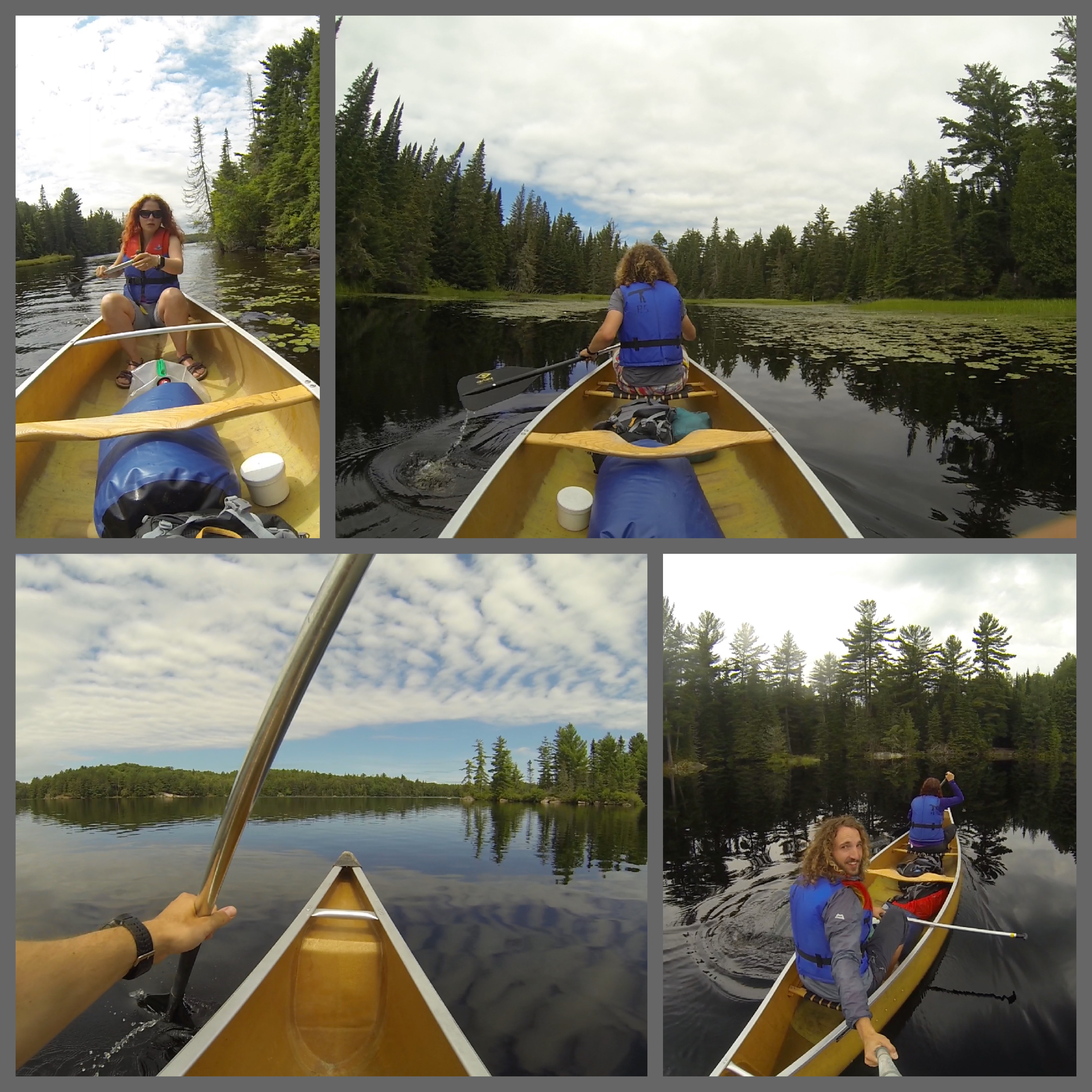 As we were revelling in the sheer beauty of it all, the heavens opened. It was now raining so hard that the water looked as if it was boiling. We were already pretty wet from previous showers, and no rain coat is a match for this kind of downpour. So instead of rushing to put any extra layers on, we just embraced the rain. This place was far too beautiful to be spoiled by a bit of rain. So we carried on, still smiling. Smiling, but always keeping an eye on the water levels inside the canoe.
This was our second day in Algonquin Provincial Park. We had started the day before on a big lake lined by lots of nice lake houses, sharing the water with lots of other canoeists and a handful of motorboats. By the evening we had reached Burnt Island Lake, where our backcountry permit allowed us to pick and choose any available campsite. Camping in the wilderness is always exciting. There's so many noises emerging from the forest, and since we haven't seen any bears or moose yet, we're constantly on the lookout. We still didn't see any this time, but a cute little chipmunk visited our camp. We also briefly saw an otter and some kind of weasel rushing past.
At night, the dominating noise is that of the loon. Not only responsible for naming the Canadian 1$ coin, this bird also makes a noise that sounds like the howling of wolves. So you never know what you're dealing with…