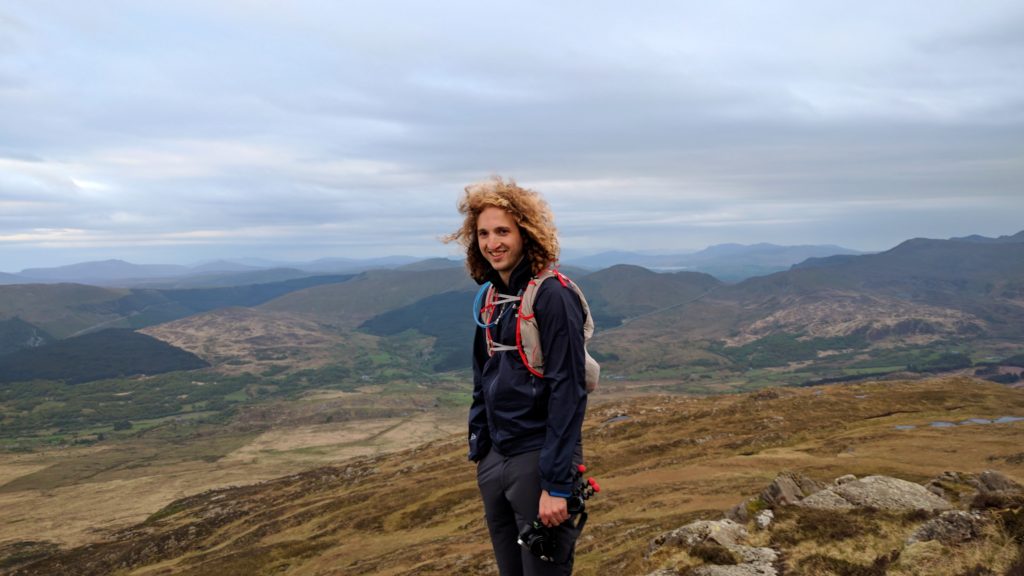 Mountains are awesome. Not that that's news or anything, but it's definitely worth reminding oneself every once in a while. The last couple of months have been pretty hard at work, both mentally and physically. The stress of finishing my PhD on time and the sleep deprivation that comes with that also meant that I had less and less time to exercise and see friends. And even though I increasingly yearned for the outdoors, it was paradoxically increasingly hard to motivate myself to get up early to get outside.
Thankfully my friend Will had organised a weekend in the mountains in North Wales, so very much last minute I committed to going and postponed all pending work on my thesis until Monday.
The weekend kicked off with a house party in Liverpool. It was great catching up with friends I hadn't seen in ages until the early hours of the morning.
After a rather lethargic morning, we finally made it to Wales. Wohoo. A short hike and scramble up Moel Siabod (the Welsh have such crazy names, it's delightful) gave everyone the opportunity to wake up properly. A quick coffee stop in the Moel Siabod Cafe may have helped some of us as well. The weather gods were definitely on our side and we made our way up through beautiful forests in perfect sunshine.
A 360 degree photosphere on our way up Moel Siabod (click and drag):
As we got higher up and towards the short scramble to the summit, clouds starting moving in and the wind picked up a bit. It all added to the atmosphere and I felt incredibly happy and alive. Being in the mountains is awesome, particularly if you get to share the day with a bunch of awesome people.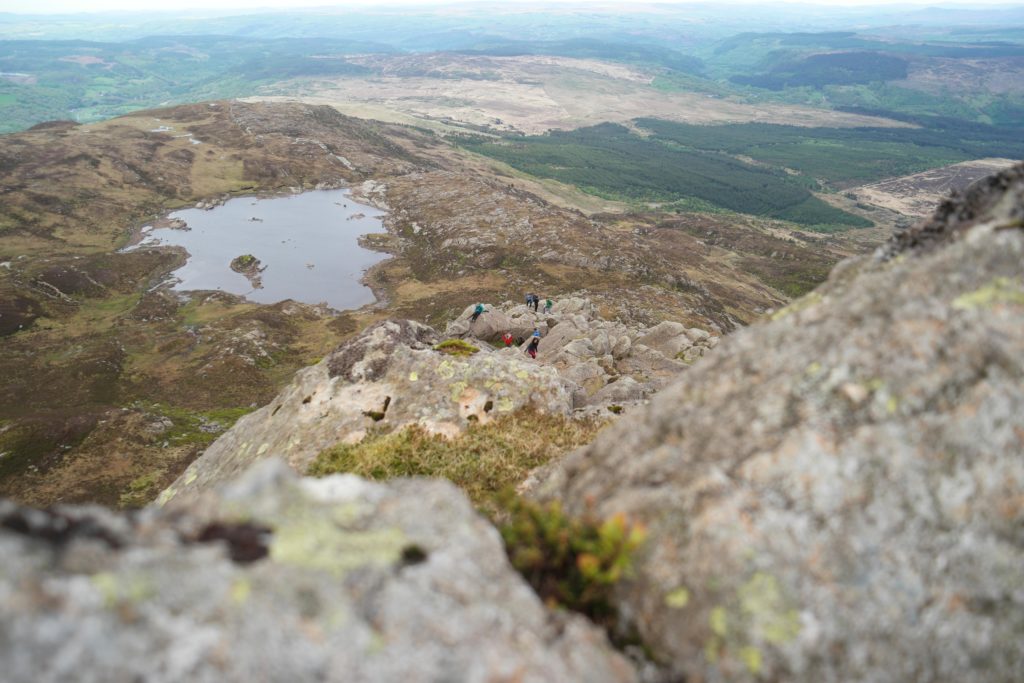 On our way up the ridge to the summit, the group spread out a bit, which made for awesome views down the mountain with everyone's colourful jackets dotting the ridge. Just before we reached the top, it started raining, so we scrambled for a quick summit shot and made our way back down to the cars.
Due to the late start, it was pretty much dark when we hopped back into the cars to drive the final couple of miles to the hut. A relaxed evening with a delicious Thai green curry at midnight (somewhat delayed be the lack of knives in the hut) and a few post hike beers followed.
The next morning we drove over to Tremadog to get a couple of routes in before heading back to London. I hadn't been climbing in ages, so I was very grateful that Will was happy to lead all pitches. I had a great time struggling up behind him, although it can be frustrating how easy it is to lose the finger strength endurance and the head for heights. To make it all worth it, the top of the crag in Tremadog rewards one's efforts with amazing views over the valley. We were even lucky enough to see a steam train go past in the distance.
I'm now sat back at my desk in London, procrastinating. But once I'm finished writing this I will turn my attention back to my thesis. After submission, there will be lots more time for trips like this.
Thank you Will for organising an awesome weekend in the mountains! It was awesome to catch up with everyone. See you all soon…