My walk along the South Downs Way was kind of a last minute microadventure. I knew I wanted to get out and do something active, but without too much hassle to get there from London. This was also in preparation for my climbing trip in the Alps this summer, where walking fitness is essential.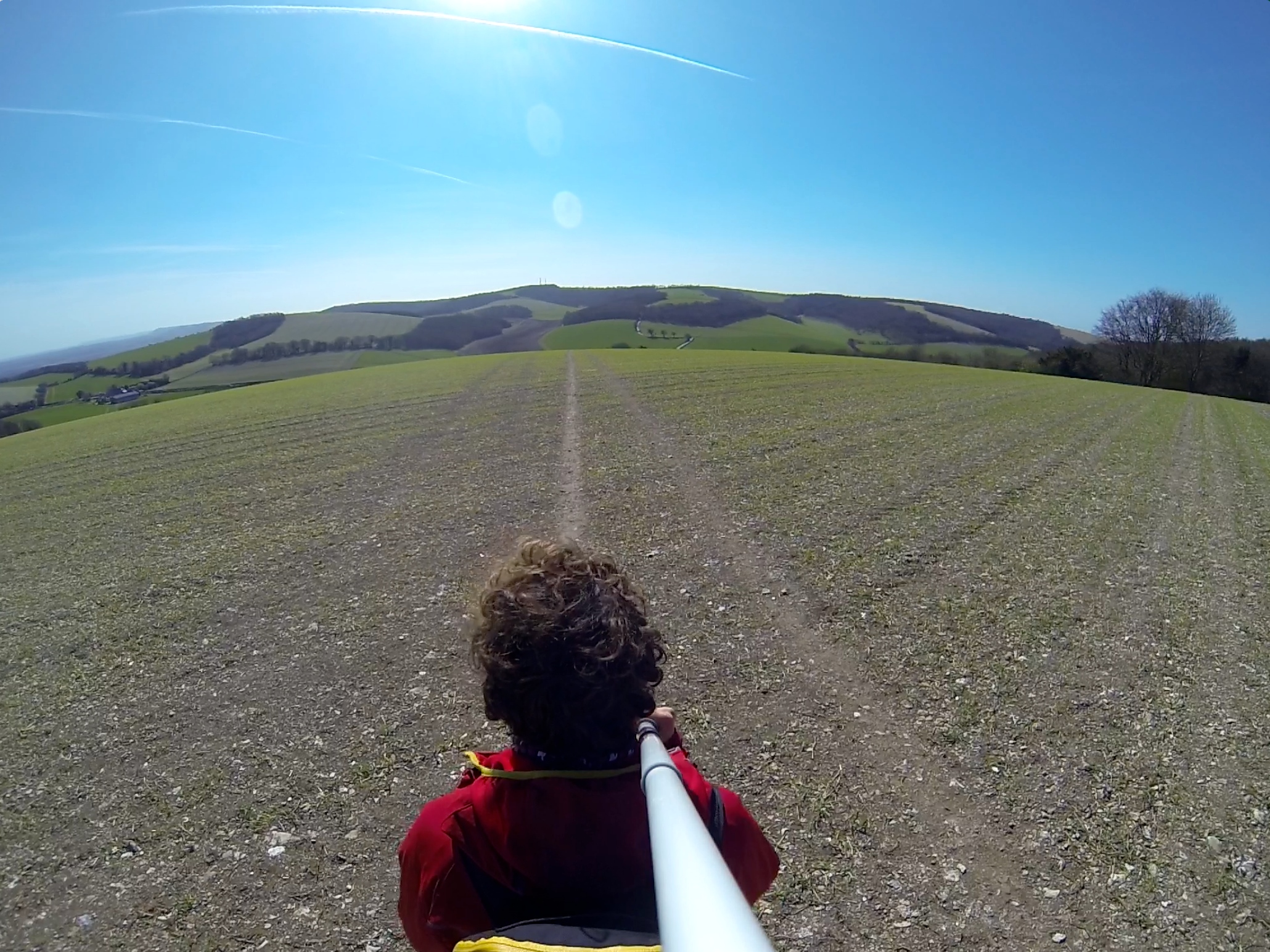 The South Downs Way goes all the way from Winchester (England's first capital) to Eastbourne, passing stunning scenery such as the chalk cliffs of the Seven Sisters on the way. It's 160km in length in total, mostly off road and through the beautiful countryside.
After I consulted Google Maps, I hopped on a train to Winchester one sunny Saturday morning in April. In my backpack I had enough food for 2 days, plus my sleeping bag and a bivvy bag for the night. I just wanted to see how far along the South Downs Way I could get.
On arrival in Winchester, I popped into a bookstore to buy a map
, and off I went. I was lucky, it was a beautiful day, the sun was shining. The perfect opportunity to show off my brand new shades.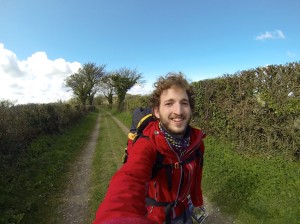 As soon as I had left Winchester, I was in the countryside. The well sign-posted South Downs Way follows paths and tracks across endless fields and through forests for most of the way. The rolling hills of the South Downs are absolutely stunning and never too hard to walk or run, as only very few sections are a little steeper.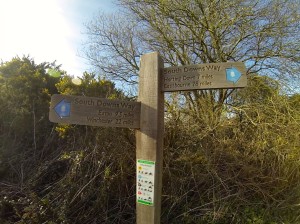 A couple of miles into my walk I passed Old Winchester Hill, which is an important archaeological site with some remnants of an Iron Age hill fort. A little later in the walk there's a sustainability centre with some interesting exhibits and a tap to fill up water bottles (there's also a campsite there). Towards the end of my day, I passed through the Queen Elizabeth Country Park, which provided some of the longest ascents of the day and some beautiful views.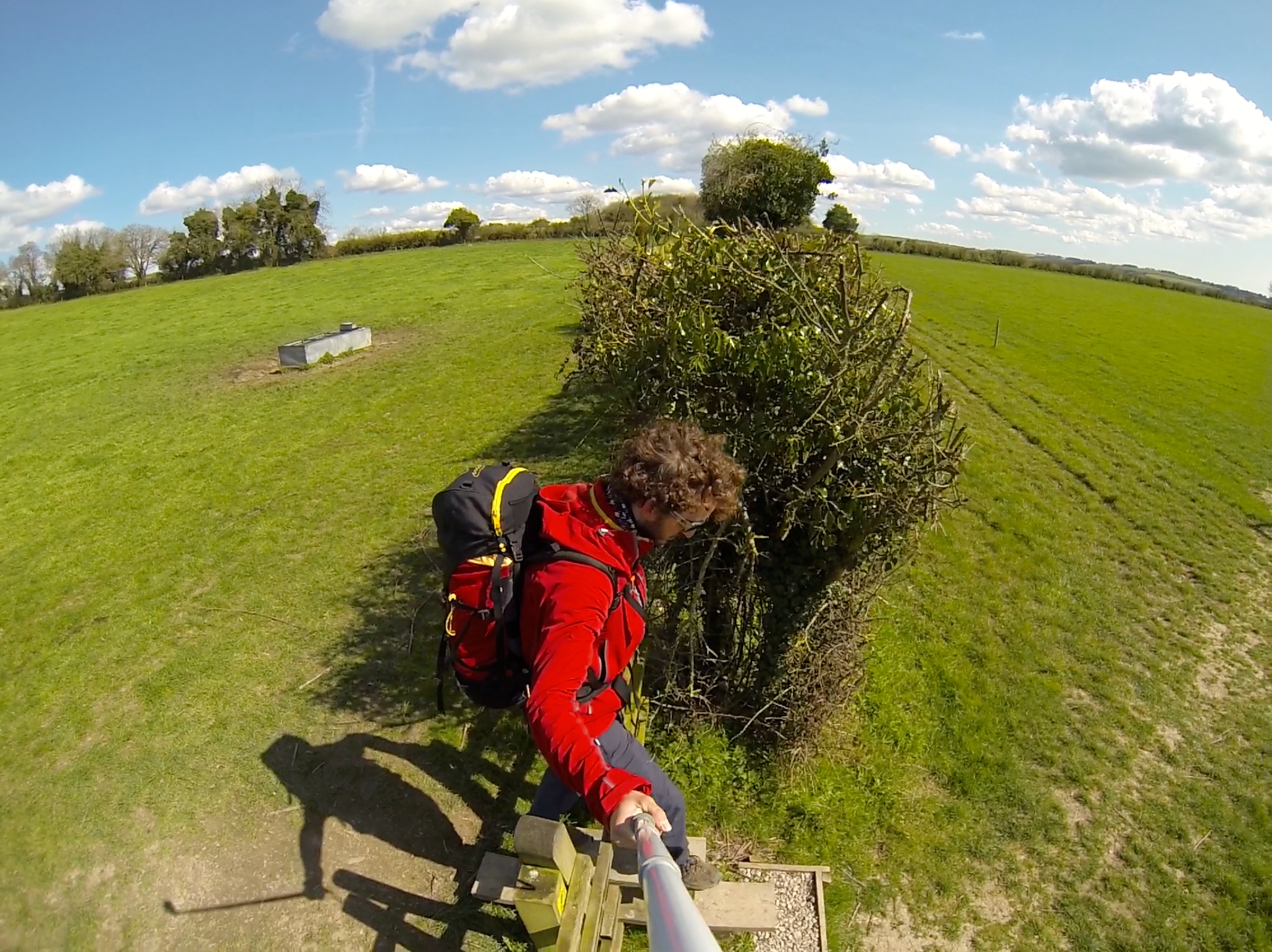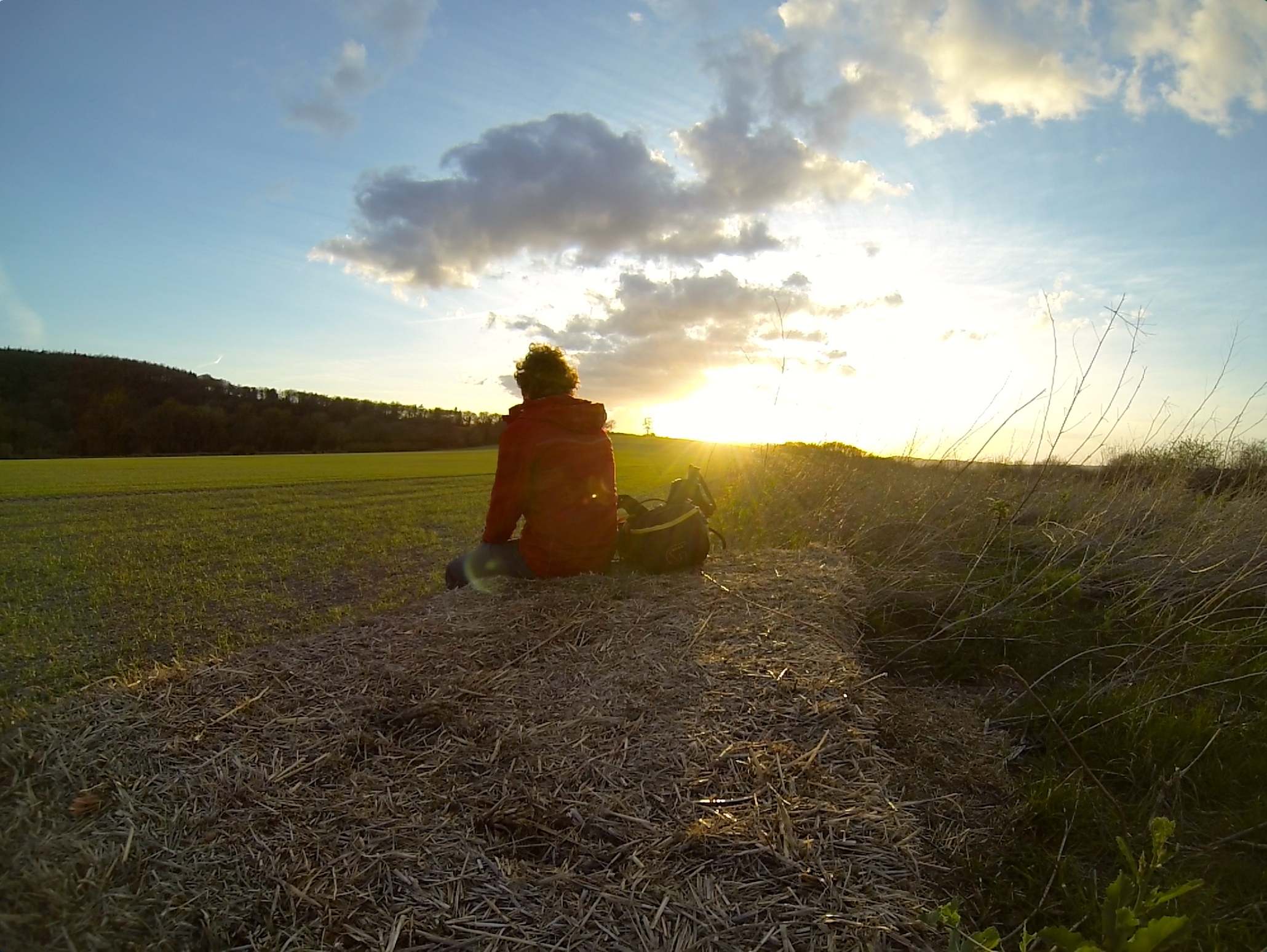 I then started looking for a place to sleep. As is always the case in these situations, I walked past many many nice places, always thinking there will be an even better spot to sleep just around the corner. So I kept walking for a while, looking for that perfect spot. I eventually settled for a relatively remote field with some hay balls that I could hide behind and sit on for my dinner. After a stunning sunset temperatures dropped significantly and I slipped into my sleeping bag. It usually takes me quite a while to fall asleep when I haven't slept under the stars for a while. I sit up a couple of times and look around until I'm used to all the sounds going on around me. That night I had a couple of rabbits and deer share the field with me. Towards the morning I really regretted not bringing a roll mat. I thought I'd go fast and light (plus my backpack was too small to fit the roll mat), but I underestimated how much body heat I'd lose to the cold ground. As a result, I was up really early and ready to go before 6 o'clock.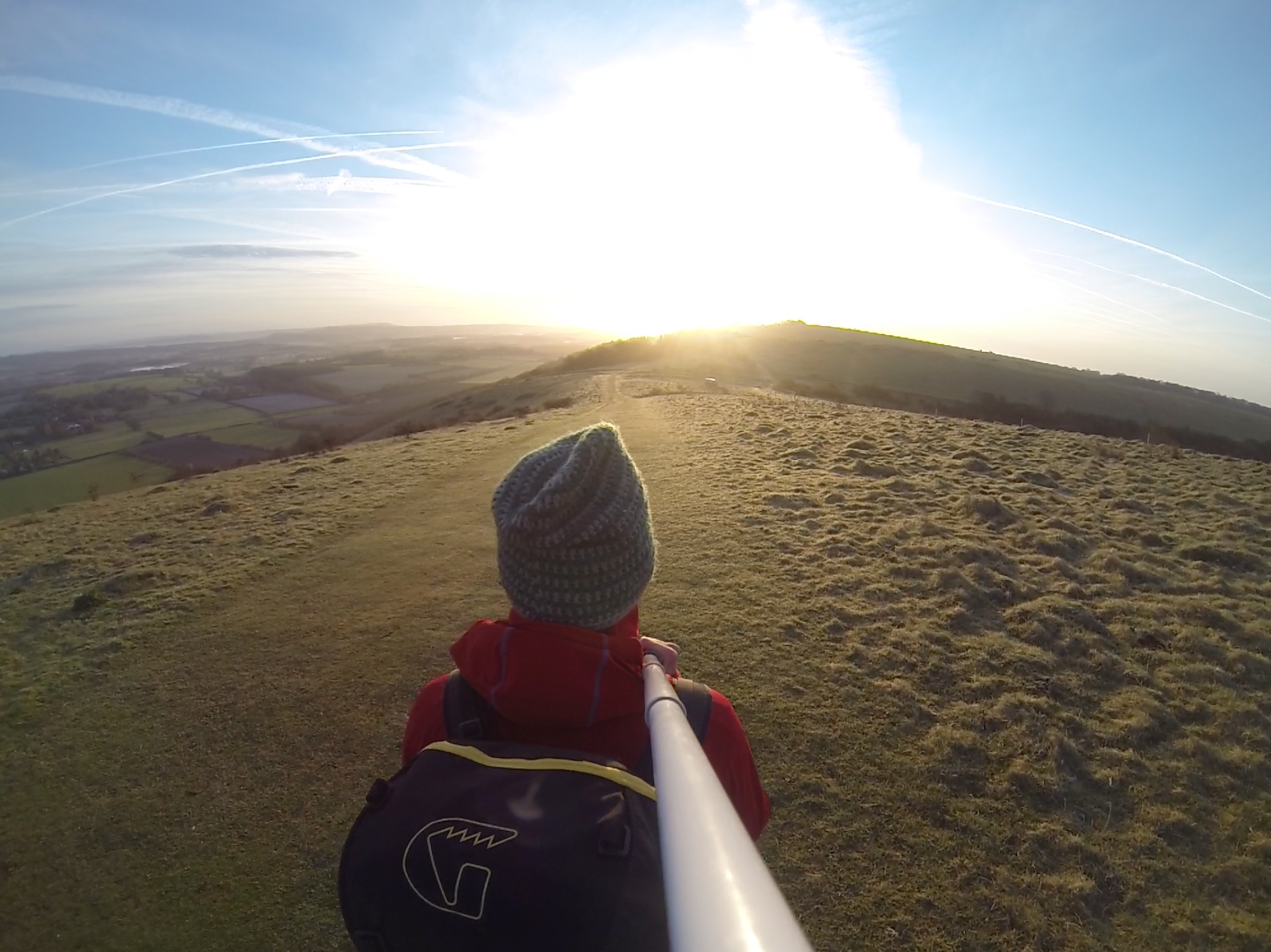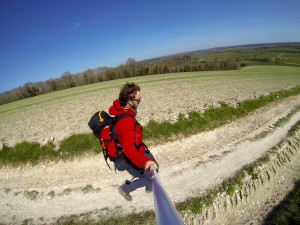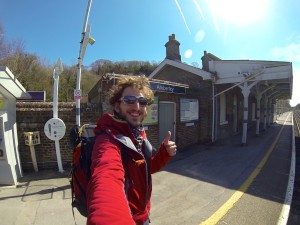 The first attraction of the second day was the Harting Down, probably the most beautiful part of the South Downs I encountered on this walk. The rest of the day was just very nice walking over moderately undulating terrain and through some pretty forests. I started running on the downhills towards Amberley, as I was excited for cake! I decided to take the train back to London from here. As Amberley is pretty much halfway along the South Downs Way, it felt like a good point to stop this weekend's microadventure. I was tired but happy and slightly dehydrated, but nothing the onboard bistro on the train back to London couldn't fix. Now all that's left to do is pin down a weekend for the second half of the way. I will be back!
Info:

Even though the South Downs Way is remarkably well sign-posted, I would recommend taking a map. That way you always know where you are and how far you still have to go to the next town or train station. I used Harvey's map of the South Downs Way, which is super useful because it covers the entire length in just one map and all the public drinking water taps as well as pubs, petrol stations etc. are marked on the map. Alternatively, you can cover the entire South Downs Way with 3 or 4 OS maps.
Winchester has some interesting medieval stuff to see, if you have the time.
For more info on what to do along and around the South Downs Way, check out the National Trails website and their discovery map.