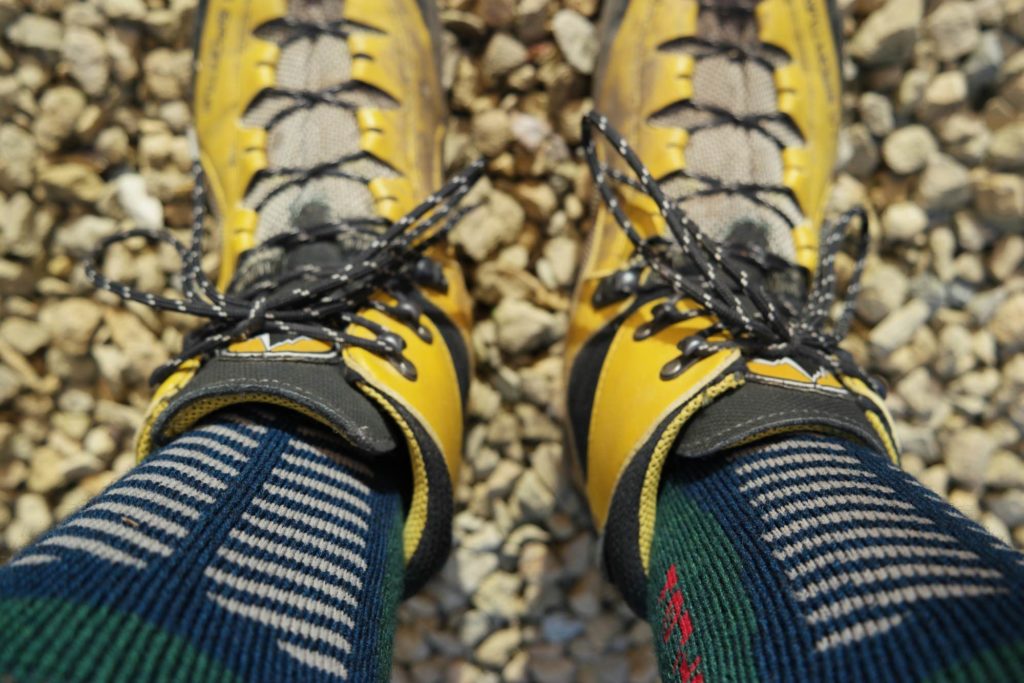 Disclaimer: I was provided with these products for free for review purposes. I tested these products thoroughly and the opinions expressed here are my own.
HJ Socks have been around for over a century, and the brand virtually screams "quintessentially British" at you. Their outdoor line of socks, ProTrek, has however gone with the times and boasts a whole range of useful features. These socks are water repellent, come with innovative comfortable seams and feature different thicknesses of materials in different parts of the sock. The manufacturer's website even offers detailed information on the heat retention rate and the moisture dissipation properties of the ProTrek range of socks. Both outdoor socks tested below are made from Merino wool and benefit from the advantages of that popular material.
A short clip demonstrating the water repellent properties of the ProTrek Extreme socks. The water repellency of the socks is pretty impressive. Note that they are not fully waterproof and especially the ventilation panels (red parts of these socks) allow some water through.
Let's get into it:
The ProTrek Extreme have a nice snug (but not too tight) fit around the foot. The varying thickness and the different knitting patterns across the sock work well and make sense. The socks are pretty breathable, which seems to be partly due to the 'ventilation slits' (small stretches of sock that are thinner than the rest of the sock). The Merino wool feels very nice and is super comfortable.
The outside texture of the socks is not too slippery and keeps you from sliding around in your boots (obviously you need well fitting boots, too). The tighter section around the ankles and arches ensures that the socks stay in place on longer walks.
The Explorer Softtop is less suited for vigorous high intensity activities in the mountains than the Extreme and its fit is a bit looser around the foot. It's designed with more comfort in mind but still fares well on longer walks. Definitely the kind of sock I would take for a weekend in the countryside. Suitable for both walking and sitting in front of the fire in the evening.
Neither of the socks tested above will be my first choice for very technical mountaineering, but especially the Extreme is a very solid sock for long hikes and some scrambling in the mountains.
The HJ outdoor socks are very reasonably priced. On top of that, they come with a 6 month guarantee.
Funky colours, quirky patterns. Superfine Egyptian cotton. Sounds fancy. Feels fancy. My new go to socks for those smart casual occasions.