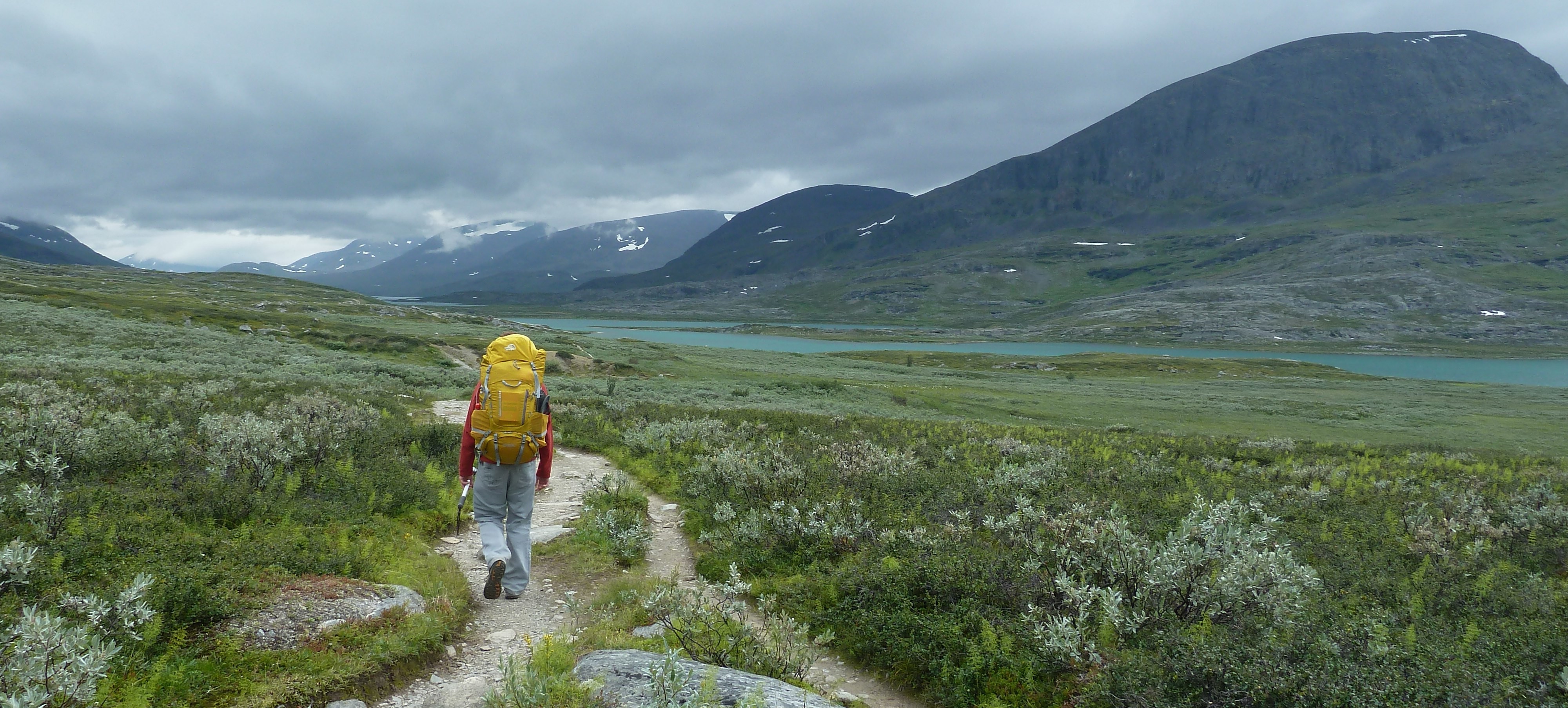 Recently, I took my brand new and absolutely gorgeous Lowe Alpine Cerro Torre 65:85 on a two week hiking trip to northern Sweden, and I am really happy with it. The Axiom+ back system is easy to use and once the straps are properly adjusted, the backpack is really comfortable, even when quite heavy. At the start of the hike it came in at 18kg.
I'm 1.82m and there was enough room for adjustments in either direction. The backpack itself is pretty light, although there are slightly lighter packs with comparable volume out there (e.g. the Osprey Xenith 88), but the outer material is pretty strong and even lugging the pack around in pretty rocky terrain and through the bushes didn't do it much harm.
A big plus for me is the fact that the extension from 65 to 85l is done entirely through the extension of the main compartment. This means, that once most of your food you've been carrying around for days is all eaten up (or on shorter trips), the backpack simply reverts to it's smaller size, without looking or feeling really empty. This means the stuff inside isn't bouncing around, which can be really annoying.
All sorts of small clever details, like the carry loop on the front that allows you to help others put the pack on etc., make this an excellent product. Probably my favourite extra that comes with the backpack is an extra minimal backpack for the hydration bladder. This pack can be attached to the inside of the big backpack, or worn separately for day hikes. Ideal for rest days, evening excursions to close by mountains or a trip around the city at the end of your hiking holiday.
Finally, the pack comes in four different colours, so you'll probably be able to find a one that suits your style (although most shops in the UK only seemed to stock the black/orange and the blue version).
The pros:
The pack does not squeak. This might not seem like a super important point, but a squeaking backpack can be really annoying.
The Axiom+ back system really easy to adjust and comfortable, even when heavy.
Small zipper pockets on both hip straps. These allow you to store your camera and/or phone or some snacks for on the go. Very useful.
Stretch pockets on both sides of the backpack for water bottles or a map etc.
Minimal backpack for hydration bladder included (capacity for ca. 3l bladder). Ideal for day hikes or city excursions on longer trips.
The outer material seems pretty rugged, yet light. Overall a pretty light but strong backpack.
The rain cover is big enough even when the backpack is completely full. It can be really annoying if it's not.
Very usable and comfortable both when full and half empty, making it ideal if you don't want to by 10 different backpacks just to be equipped for any kind of trip.
The cons:
There's not much wrong with this backpack, but if I had to nag at something, this is what I'd say:
There are no stretch pockets or slings to clip stuff onto on the shoulder straps. This might be my personal preference, but I would have liked a small stretch pocket on one of the shoulder straps for my phone or GPS device. Extra slings for your thumbs can take some weight of your back on longer walks.
Both the chest and the hip straps might be too long for super skinny people. I wear 32″ trousers and the hip straps were pretty much the shortest they can be. I don't know my chest circumference, but the chest strap was in its shortest position, too. If you're super skinny and not sure, definitely go and try the pack on somewhere.
Info:

Volume: 65l, extendable to 85l.

Weight: 2.6kg.

Colours available: Bondi Blue/Amber, Gold Zinc (in the pictures in this article), Crocodile Green/Sand, Black Pumpkin

Where can I find more information: On the Lowe Alpine website.